Leadership
Approach
All of the Partners at 5th Avenue are highly invested and committed; therefore, our clients are guaranteed a level of service and satisfaction that is unparalleled in the industry. We provide all of our customers with:
Commitment
The 5th Avenue Partners are long term thinkers and our objective is to help our clients achieve their goals of getting funded for their dreams!
Responsiveness
The 5th Avenue Partners email and call back promptly to our clients and execute transactions without undue delays.
Because of our persistent approach to securing funding for our clients, we have vetted only the top financiers and private banking relationships in order to provide the most proven, world-class project funding sources available in the USA and Internationally.   Funding your project is of utmost importance to us and we will serve your project to only the most professional and capable in-house and associate relationships to ensure your best success with the development of your project.
At 5th Avenue, we're working on a little thing called the future.
---
Leadership Team
Meet the 5th Avenue Managing Partners and Partners who are remaking the world of Project Funding, Angel Investing & Venture Capital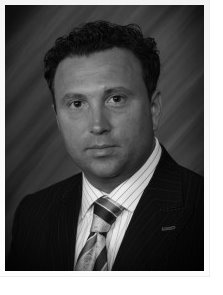 Reagan Rodriguez
CEO - 5th Avenue Acquisitions & Venture Capitalists 

Reagan Rodriguez is a seasoned entrepreneur with a significant history of successes and draws upon this depth of experience to guide the vision and strategic direction of 5th Avenue Acquisitions & Venture Capitalists as CEO. After a successful career as CEO of The Franchising Group, Reagan acquired a healthcare merger & acquisition firm and implemented several necessary changes to improve the integrity of the business model, and now serves as the CEO of 5th Avenue Acquisitions & Venture Capitalists . He distinguished the company by expanding nationwide through partnership buy-ins versus franchising or licensing.    
Reagan started his career by analyzing and researching hundreds of business models. He was intrigued with business start-ups and the people that owned them – especially with how they thought, acted and dealt with stressful situations. His mission, since then, has been to conceptualize the mindset of the very best entrepreneurs and help others inside and outside his companies attain their forward-thinking philosophies.
Reagan is an avid believer that "If you want your life to get better, sometimes the best thing you can do is to help improve somebody else's life."  He feels very grateful that he has a business which allows him to share his blessings and the blessings of this business with other people so that they can also achieve their dreams. His goal is to open up 50 offices throughout the United States with people who have dreams and goals and want his help to achieve them by building a profitable Merger & Acquisition practice. "I am looking for people that have a teachable spirit, are honest, accountable, dedicated and who accept responsibility for the condition of their lives and realize that they must change and temporarily be uncomfortable in order to grow and become the people that they were intended to become."
Outside of his entrepreneurial interests, Reagan has pursued his personal passion for service by founding The Rodriguez Stewardship Foundation.  The foundations' goal is to provide grants and training to ministries to improve financial stability and enhance their ability to raise donations for themselves. Since then, he has directed his energy toward serving and partnering with those in need, and to raise capital and awareness for the world's greatest causes.
Reagan leads the foundation's efforts by taking teams to several different communities throughout Honduras, Peru, and the Dominican Republic.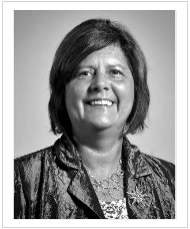 Lynn Anderson
Managing Partner - Georgia
Lynn is committed to helping her clients prosper through practice ownership, expansion, or creating a successful transition strategy. Her passion is helping her customers maximize their investment as an entrepreneur and excel at individual practice ownership. Lynn believes her skills in problem solving, networking, energy leadership, and financial strategy mixed in with some fun allow her to provide tailored solutions that exceed her client's expectations.
With a Master's Degree in Business Administration (MBA) from the University of Nebraska and Bachelor of Science degrees in Operations Research and Computer Science from the U.S. Air Force Academy, Ms Anderson has a solid foundation to support the business needs of her clients.
 
Dr. Stephen E. Burch
Partner - Florida
Stephen Burch has retired from the practice of dentistry. With over 50 years in dentistry, Steve has always had the reputation for helping his patients through reconstructive dentistry.
 
He has been associated with many of the top world leaders in implant, neuromuscular dentistry and sleep medicine. He has been a teacher and mentor to dentists all over the world.  

Although retired from dentistry, he has found, through his association with 5th Ave, another way to make a difference.  Through 5th Avenue's funding partnerships, the opportunities range from helping qualified health professionals achieve retirement to venture capital deals to fund buildings, inventions and passions.
Joey M. Burch
Partner - Florida
As an owner of a variety of businesses, Joey is well used to the rigors of what it takes to be successful in the business world. Over the years, she has mastered the organizational skills, business negotiation and management proficiencies. Although her businesses were varied, she came to the realization there was commonality.
Experience has taught her that success is built on the combination of taking care of peoples needs with empathy and respect. Moreover, it is having the strength, conviction and know-how to deal with the complexities that arise in all professional transactions. She has applied this to her Luxury Real Estate business in Naples, Florida, and now brings her experience to 5th Avenue and to the people she serves.
With the funding through 5th Avenue Capital, she can assist those who seek funding for qualified large scale commercial buildings, land development and multi-family units.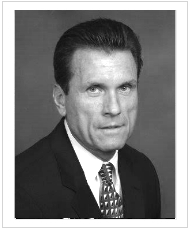 Randy Reich
Managing Partner - Dallas, Texas
Randy is a dynamic leader, based in Woodlands, Texas.  He has a vast experience in crafting successful team outcomes in complex settings and business ventures.  He has a strong and diverse history with experience in company profitability and operational excellence within various team settings.  He has helped improve the enterprise value of multiple organizations with which he has been affiliated.
Randy is also a family-centric man who brings a strong history of personal values to his business partners at 5th Avenue Acquisitions & Venture Capitalists as well as all of his clients.
Randy strives to create unity in diverse business settings while also bringing a keen background in financial operations and lean management to his clients seeking funding through 5th Avenue Acquisitions & Venture Capitalists.  Not only is he able to source funding for start-ups, project expansions and source capital through various private funds and investors, he is also able to bring his extensive experience in company growth and improvement to his clients seeking successful funding for their business ventures.
Dr. Roger Boger
Managing Partner - Ohio
40 Years experience in health and wellness began with a Doctorate in Dental Surgery from Temple University following a Masters Degree in cell physiology and research fellowship at Albert Einstein Medical Center.  Decades of study on personal growth and entrepreneurship lead to the construction of wellness centers, real estate investments and an international business spanning 27 countries.
As a published author and platform motivator, avenues of entrepreneurship became available leading to connections with major project developers. These connections continue currently and are only accepted if they are in alignment with his life purpose.
Visionary leadership and a strong ability to recognize project value are of paramount importance to insure a bright future for a prosperous and healthy planet.
Karen Boger
Managing Partner - Ohio
Karen attended Wright State University in Ohio.  Her vast experience includes a 30-year career in finance with various lending institutions including Vice President of a local real estate partnership with a primary focus on residential mortgage lending.  She has studied for her series 7 and held a insurance license in Ohio as well. Karen is Co-Author of the book Babes in Business Suits. She is a wellness advocate who is widely recognized in the wellness arena speaking both locally and globally.
Her experience in Real Estate, investing, and distributorship of health care products has lead her to participating in wellness centers, hyperbaric oxygen beds, stem cell research, aggregating businesses, global distribution, partnering in the Boger Publishing Company along with business consulting in corporate wellness programs. Being a guest on several radio and television shows influenced her to co-producing her own television show "Dr Roger and Karen Behind the Curtain" on Telos Television Network (mind-body- spirit TV) also seen on DrTV.  Karen advocates for integrative and holistic healthcare as a Corporate Development Officer for the Apical Corporation, Project Manager for HEG Health Engineering Group, board member of the Ohio Medical Chamber of Commerce and supporter of the Ohio Cannabis Institute.
While raising 4 beautiful children Karen has contributed to her community as a girl scout and boy scout leader, soccer coach, room mother and continual volunteer.  She holds a blue belt in karate. To keep her life well balanced she enjoys meditation, yoga and walks with her husband and dog.
Participating in MSI's Multiple Sources of Income/Investment with her husband Roger fulfills their purpose of providing healthy environments for people worldwide. As a student of human potentials for most of her adult years, Karen enjoys consulting others in what she has become aware of in health, wealth and wellness.  
Karen's broad entrepreneurial experiences and attention to detail will greatly assist individuals and affiliates alike when working with 5th Avenue Capital.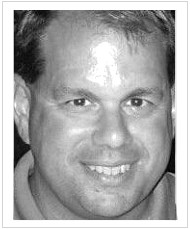 Eric Bradley
Partner - Indiana
Eric Bradley, from Indiana, brings a wealth of experience in business development and team management, with exceptional attention to detail from his years working in the engineering industry.  He is one of those very dynamic and versatile individuals who is able to work with incredibly complex and detailed projects while also being able to put others first, serving and bringing unity in team settings.  His unique ability to handle complex technical tasks which require perseverance while also having exceptional people skills makes him a great asset to his clients who are navigating the various challenges of project funding and private capital.
Eric has an MS in Management from Purdue University, Krannert School of Management as well as an MS in Electrical Engineering from Syracuse University.  He also has multiple patents, and has been acknowledged by both peers and clients as being the consummate professional, incredibly helpful and available for any question or challenge.  His unique ability to serve people while being able to handle complex and detailed endeavors makes Eric a considerable asset to his partners at 5th Avenue Acquisitions & Venture Capitalists, as well as a highly professional source for his clients seeking project funding.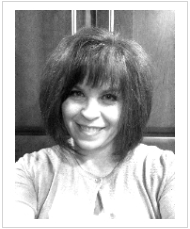 Kathy Bradley
Partner - Indiana
Kathy Bradley brings an extensive knowledge of operating and transitioning leadership in businesses of all sizes.  Her Master's in Management combined with an undergraduate degree in engineering and over 20 years in the Hoosier business community has honed her skills of organizing and optimizing businesses for improved efficiencies and better earnings.
Kathy is excited to bring these skills and experiences to make practice transitions beneficial to both the owner who wants to enjoy the benefits of what has been built and the buyer who is embarking on a great journey.  Bringing together the essential ingredients of a successful transition: education, valuation, financing, and detail management is Kathy's focus.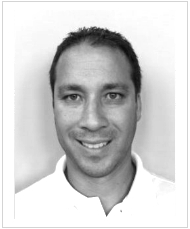 Fernando Lopez
Partner - Virginia
Fernando Lopez is a multi-talented acquisitions and finance professional with years of successful experience across several industries. With a strong background in strategic finance and business growth, Fernando brings a unique balance of long-term strategic planning along with short term capabilities of managing challenging fiscal goals on a very large scale.
Fernando has strategically managed business finances in excess of $90M. His finance and business experience and long-term thinking with a personal focus on excellence makes him a valued partner serving dental and medical professionals with practice transitions in the state of Virginia.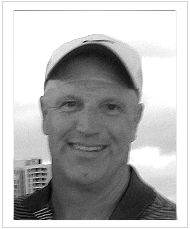 Eric St. Germain
Managing Partner - Michigan and Florida
Eric St. Germain, with a Bachelor of Science in Business Administration from Northern Michigan University, has over 25 years of extensive and successful business experience establishing profitable start-up operations, orchestrating effective turnarounds, driving revenue growth and increasing the enterprise value of multiple businesses.  
He has personally forged vast experience and success in every aspect of business growth from start-ups to successful exit strategies. 
Eric has effectively led clients through all stages of funding ranging from friends and family, to private investors through IPO, to final exit strategy.  Additionally, he has developed and successfully operated franchise chains from concept to duplication and national expansion.  He brings this history of vast successes and wisdom of business transitions to serve his clients through 5th Avenue Acquisitions & Venture Capitalists.
Eric is happily married to his wife Amy and together they have a son Luke and a daughter Emma.  Some of his personal interests are golf, boating, camping, skiing, and reading, as well as philanthropic causes.  Eric serves as an advisory board member to the Dean of the College of Business at Northern Michigan University. He is also a Muskegon area United Way supporter and is involved in various other humanitarian causes.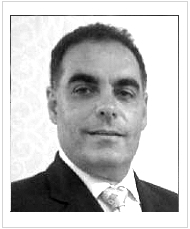 Richard Ricciuti
Partner - Pennsylvania
Richard started his college career as an athlete in baseball.  While in college, he discovered his interest in business & entrepreneurship and was encouraged by coaches and staff to continue this endeavor through academics and professional application.  
Richard excelled in sports and academics, understanding the dynamics of working hard as an individual and as a team player.   His passion for business ownership and entrepreneurship was also piqued during finance and business classes early in his collegiate career, further fueling his passion for Entrepreneurship.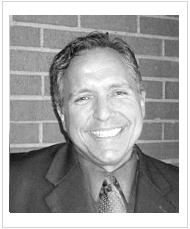 Jeff Connar
Associate - Kentucky
Jeff Connar is a proven leader in the fields of fund raising, marketing, non-profit, corporate business and education. Having owned his own businesses, as well as working for Fortune 500 Companies, Jeff provides a versatile background in dealing with the many facets of project funding and assisting clients through the often challenging process of approval.
With his expertise in negotiating complex financial dealings, Jeff enjoys blessing others by helping them with their funding needs. Additionally, as a national speaker, Jeff has the communication skills necessary to work with a multitude of people and entities, to achieve the common goal of helping both the borrower and the community that will benefit from the project.  With over 35 years of experience, Jeff brings a passion for helping people to reach their goals and brings along a vast community of contacts and resources..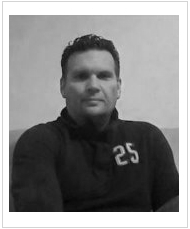 Christopher Olup
Associate - District of Columbia
With his long history in business growth and development, real estate and operations management, Chris understand the mechanics and the inner workings of business through a variety of experiences including start-ups and successful turn-around projects in which he has been involved.
Chris brings his vast experience in operations, business growth and turn-around success, real estate development, and real estate paralegal wisdom to his partners and clients at 5th Avenue Acquisitions & Venture Capitalists.
Chris Olup's results-driven and client-first values are great assets to the 5th Avenue Acquisitions & Venture Capitalists team, as well as to his clients who are seeking private start-up, acquisition or development capital for their project.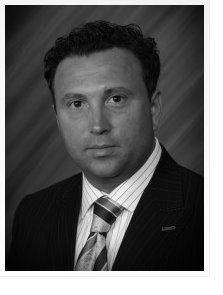 Reagan Rodriguez
CEO, Managing Partner
5th Avenue Acquisitions & Venture Capitalists 
Reagan Rodriguez is a seasoned entrepreneur with a significant history of successes and draws upon this depth of experience to guide the vision and strategic direction of 5th Avenue Acquisitions & Venture Capitalists as CEO. After a successful career as CEO of The Franchising Group, Reagan acquired a healthcare merger & acquisition firm and implemented several necessary changes to improve the integrity of the business model, and now serves as the CEO of 5th Avenue Acquisitions & Venture Capitalists . He distinguished the company by expanding nationwide through partnership buy-ins versus franchising or licensing.    
Reagan started his career by analyzing and researching hundreds of business models. He was intrigued with business start-ups and the people that owned them – especially with how they thought, acted and dealt with stressful situations. His mission, since then, has been to conceptualize the mindset of the very best entrepreneurs and help others inside and outside his companies attain their forward thinking philosophies.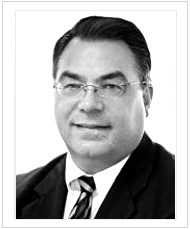 Tim Scholten
Advisory Board Member
Banking and Advisory Strategies
Tim Scholten is the founder of Visible Progress, and has decades of successful experience in the banking industry. Based in the Columbus, Ohio area, Tim's company partners with financial institutions guiding them on strategic planning, immersive operations/systems review and improvement as well as inspirational change management. Tim and his company have earned a reputation for delivering exceptional ROI, while leading regional and national banks through major initiatives including bank launches, major systems integrations and upgrades, and streamlining and strategic cost-reduction initiatives. As a banking executive, Tim is a seasoned expert in operational and strategic planning, team progress and unity-building, market positioning and new business acquisition.
With more than 25 years experience as an executive in the financial services field, and having held leadership positions in such notable institutions as Huntington Bank in Columbus and First Michigan Bank in Holland, Tim is known as a straight-shooter and a passionate advocate for his clients' success. Tim brings this vast experience in the banking industry to help in the strategic guidance, positive growth progress and accountability to the 5th Avenue Team.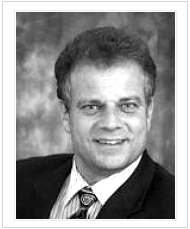 Phil Sorentino
Advisory Board Member
Phil Sorentino, as President of Humor Consultants Inc. since 1981, has led countless individuals and companies to improve their performance and their business results by helping them develop a better, more positive and realistic human and market perspective.  
The motto of his business is to "Inspire people to Work Smart Have Fun & Make Money™ by knowing what to Feel Think Be Do Have Give for Success, Happiness", and he brings this life philosophy, positively impacting every relationship and company with which he engages.
Phil helps 5th Avenue Acquisitions & Venture Capitalists by bringing decades of customer centric leadership, impacting each 5th Avenue Partner positively, as well as bringing relevant training each year to the 5th Avenue Annual Conference.  He also brings impartial,. integrity-based accountability to the 5th Avenue Acquisitions & Venture Capitalists atmosphere.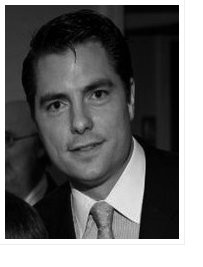 Neil Johnson
Managing Partner - Lawrence, Evans & Co.
BANKING CHAIR
As Managing Partner of Lawrence, Evans & Co., LLC, Neil's responsibilities primarily include deal sourcing and evaluation, transaction structuring, the securing of financing including debt and equity, fundraising and all administrative activities. As President of NS Investment Funds, an alternative asset fund, Neil oversees all investment activity in growth and distressed companies.
Prior to co-founding Lawrence, Evans & Co., LLC, Neil worked at one of the largest asset based lenders in the country but also spent time with a healthcare investment bank as an underwriter. Other relevant experiences included a bond trader managing over $100 million in assets at a regional based investment advisor. Neil spent time in Koln Germany with an internet start-up and was involved with a successful sale of an internet consumer marketing company.
Neil is a board member of several of NS Investment Fund's investments. he is a member of the Association of Corporate Growth, Turnaround Management Association, and the American Bankruptcy Institute.
He has a Bachelor of Arts degree in Economics and Management from Albion College in Albion, MI. Neil received his Masters of Business Administration degree from The Ohio State University Max M. Fisher College of Business.
Aaron Schulman
Advisory Board Member 
CMO
Aaron Schulman is a seasoned Internet Marketing Strategist and web developer in Columbus, Ohio.  He has done extensive Web & SEO development "behind the scenes" for many business owners throughout the country since 2004.  He has a strong educational background in psychology, marketing and education with degrees from Westminster College, PA and Ashland University, Ohio, and believes that continuing education is an absolute necessity for personal and professional development, as well as maintaining an ever increasing quality of life.   Moreover, he is passionate about learning complex internet, business development and marketing skills and helping others to understand and implement these skills for their personal and professional growth and success.
One of his core business philosophies focuses on increasing the enterprise value of small to medium-size businesses through educating and equipping owners, partners and personnel to become self-sufficient at their search marketing capabilities and "Google Image" with a focus on achieving top Search Engine rankings for highly competitive industry-specific keyword phrases, both internationally and regionally.  He is constantly honing his skills in the affiliate marketing industry as well to help business owners stay on the cutting edge of Internet Marketing.  
Aaron brings years of entrepreneurial experience and a heart of service excellence to his clients, the 5th Avenue Acquisitions & Venture Capitalists team, and to the brokers we works with on projects nationally and internationally.
Barbara Wayman, APR
Owner - Blue Tree Media
PUBLIC RELATIONS CHAIR
Barbara Wayman is a public relations veteran with a portfolio that includes award-winning campaigns for instantly recognized products like Cracker Jack, Creamettes Pasta, and Real Lemon.
She launched BlueTree Media in 2001, and her clients include Ohio Health, Wendy's International, the Dave Thomas Foundation for Adoption, Riverside Methodist Hospital, and AAA Ohio, among others.
Barbara's core competency is her unique ability to balance results-driven strategy with creativity and attention to detail.
A Business First 40 Under Forty recipient, she holds a Masters in Journalism and a Bachelors in Communication from Ohio State University. She is an accredited member of the Public Relations Society of America and has donated her marketing expertise to several charitable organizations including the Northside Child Development Center where she served on the board of directors.
Michael Mattes
Partnership Coordinator - Coalition for Christian Outreach
ETHICS CHAIR
Michael has served with the Coalition for Christian Outreach (CCO) since January of 2002.
Presently Michael serves as the Partnership Coordinator for Ohio, helping the CCO develop partnerships with churches, colleges and organizations to help develop young men and women to live out their Christian faith in every area of life.
Michael is passionate about helping develop within people a holistic worldview to answer the tough ethical questions of life. Michael is married to Beth and has a daughter, Lucy; they live in south Bexley, Ohio.
5th Avenue Acquisitions & Venture Capitalists and its Managing Partners and Partners employ staff throughout the United States, Puerto Rico and the United Kingdom.
We feel that our employees, associates and junior brokers are the most crucial component to our company, and are always seeking new talented candidates.
5th Avenue is an equal opportunity employer and provides competitive compensation, benefits, and growth opportunities.
Interested applicants should email their resumes to:

or send by mail to the following address:
5th Avenue Acquisitions & Venture Capitalists, LLC
780 Fifth Avenue
Suite 200
Naples, FL 34102